The default GNOME environment in Ubuntu 20.10, has two icons on the desktop. A shortcut to your home directory and the trash icon.
Updated December 2020. This article was originally written for Ubuntu 19.10. We have tested this procedure in Ubuntu 20.10 and confirmed that it still works. So we can assume this works for Ubuntu 19.10, 20.04 and 20.10. It probably works for some other versions of Ubuntu as well.
If you don't want these icons it isn't immediately apparent how you can remove them. What is even more strange is that there isn't even anything in settings to remove them.
I will show you how to remove these two icons using GNOME Tweaks. If you would rather do this with two commands on the command line, scroll down to the bottom.
Install GNOME Tweaks
You can remove these icons using the GNOME Tweaks tool.
Open the Ubuntu software center and search for GNOME Tweaks.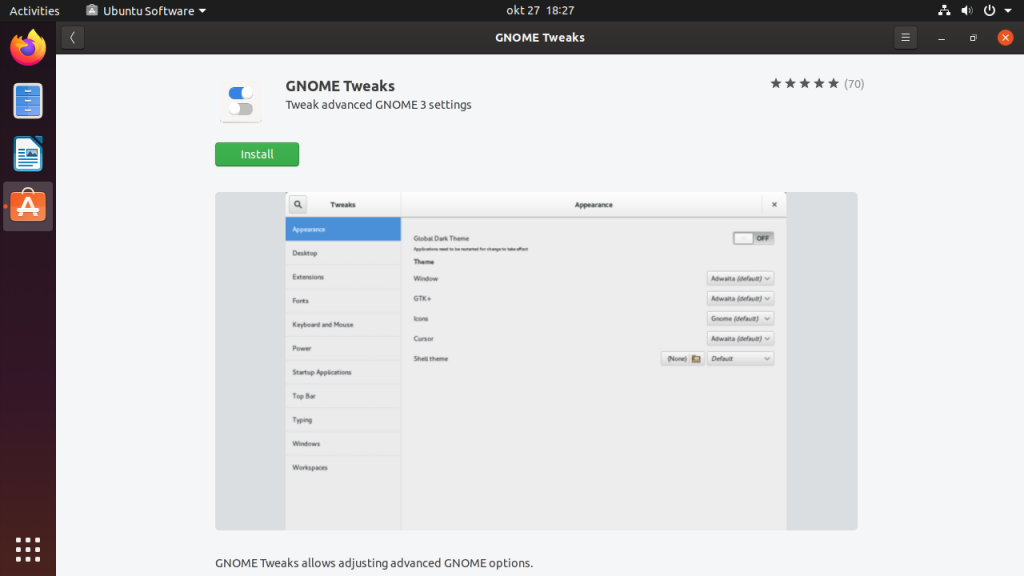 Open GNOME Tweaks
Open GNOME tweaks and find Extensions on the left menu.
Next to Desktop Icons, you should see a gear icon. Click the gear icon and you will see a new window.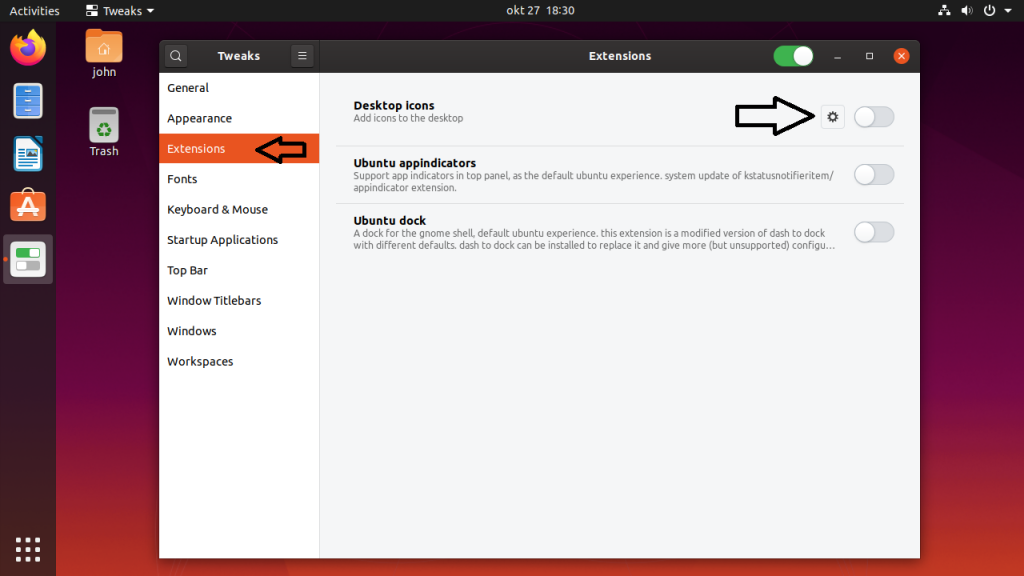 Remove the icons you don't want
Here you have the options you want. Turn of the icons you don't want and close the windows.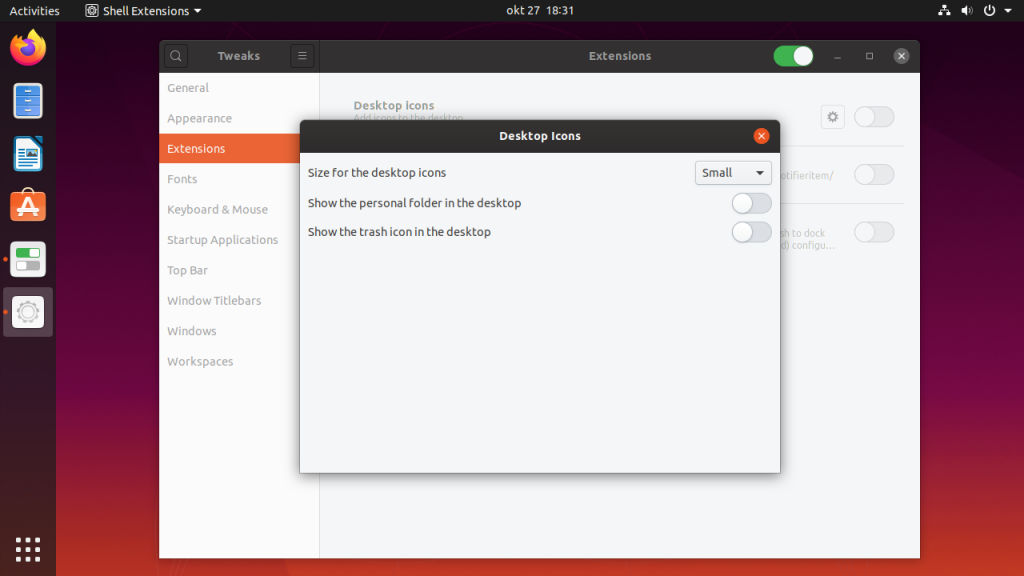 Is this the only way?
You can actually do the same thing with only two commands in the terminal. Open you favorite terminal and paste these two commands in:
gsettings set org.gnome.shell.extensions.desktop-icons show-home false
gsettings set org.gnome.shell.extensions.desktop-icons show-trash false